SENTIENT Live Edge Dining Tables
Every SENTIENT live edge table is made with excellence in mind. At the heart of our endeavors is the drive to combine the power of nature with the exceptional artistry of the human hand. For us, that process involves taking prized wood that is both locally and sustainably sourced and meticulously transforming it into a piece of furniture art, according to the specific needs of our clients. As the popularity of our most loved items—such as the live edge walnut table—will attest, we are not in the business of skimping on any part of the process. Our enthusiasm for supreme craftsmanship rests on the satisfaction we feel when one of our natural edge tables takes its rightful place in your home or office.
The Process: Masterful craftsmanship from start to finish.
From start to finish, every step in the creation of our live edge tables is carefully considered. Beginning with the sourcing process, we work conscientiously to ensure that our raw materials are both ideally suited to the project, as well as ethically produced. American black walnut, spalted maple, cherry, oak and occasionally other hardwoods are sourced from various areas within the United States. The primary source of slabs of wood for our natural edge furniture is Pennsylvania which is within 500 miles of our Brooklyn workshop. SENTIENT, therefore, is often able to supply finished products when a customer is looking for materials satisfying LEED and also US Green Building Certification.
Once we have found the perfect wood for our slab tables, we move on to the process of preparing it. Slabs are air-dried for a period of up to two years. Residual moisture is removed in a heated kiln which may take an additional three months. The slabs are then planed and spend up to a month in an acclimation period in our Brooklyn workshop before we begin the transformation process. It is only at this point that a raw slab is ready to be metamorphosed into a beautiful solid wood table.
Decades Old Trees, Years Old Live Edge Slabs and Months in Production
The work of constructing the perfect live edge walnut table is not complete until we have ensured that it has the kind of longevity that will make it a timeless piece. Each of our live edge tables is protected with several coats of deep sealer and preserved with top finishing coats. This process brings out and accentuates the beauty of the wood grain patterns and other naturally-occurring characteristics that are particularly noticeable in our black walnut. The result is a live edge wood table with natural slab characteristics that are an integral part of the beauty of the finished work of art.
Live Edge Table Product Specifications
When it comes to your live edge table, SENTIENT takes customization seriously. We steer away from the generic, choosing the path of the extraordinary instead. Our SENTIENT Signature live edge tables are tailored to the desires of the customer. Whether you are looking for live edge conference tables for a business interior or a dining table for your home, we ensure that your SENTIENT masterpiece is exactly what you had in mind.
We accomplish this level of customization through a process of direct consultation with prospective customers. From our Brooklyn, New York location, we brainstorm the ideal live edge walnut table to suit your exact needs. Every client has a different dream for our free edge tables – whether that's a statement piece in your home, the core pieces of your restaurant interior or the perfect meeting table in your office.
To catalyze the brainstorming and creative process, here are the general product specifications of each SENTIENT American black walnut live edge wood table:
Tabletop
The tabletop is made from live edge American black walnut. If you would prefer, we also have tabletops available in maple, cherry, and oak. Rather than cutting the wood into a strict rectangle, we keep the naturally occurring shape of the material to give the piece a distinctive feel.
Base
Choose from several options for the base of your live edge walnut table. For a comprehensive list of options, please email us.
Dimensions
Each one of our single slab tables is typically 70" – 168" wide by 30 – 60" deep. We are happy to adjust these measurements according to your needs and to make your live edge table larger upon request.
Location
Each one of our natural edge tables is made to order from our workshop in Brooklyn, New York.
Turnaround time
Due to the intricacies of the process, our free edge tables require a six to ten week lead time.
Shipping
We are locally-proud and internationally connected. We serve both the needs of our immediate community in New York, as well as ship throughout the United States and internationally
Leg Options 
Whether you are looking for the popular wishbone leg, prefer a canted or v-leg or would like to incorporate a one-of-a-kind design into your base, we ensure that the base of your live edge walnut table is as attractive as its top.
Live Edge Wood Table Design and Fabrication
A SENTIENT live edge table is designed and fabricated after discussions with each customer.
These discussions are informative, collaborative, and instructive, as well as reassuring and fun. Typically, the customer provides a general indication of size, leg choice, and wood species, as well as their thoughts on other specific design details. From there, we prepare a computer rendering of the live edge walnut table showing all the specs outlined in our discussion. The final details are put together and then submitted to the customer for approval. This is a key component of the process as it allows our clients to see a simulation of their live edge table before it is physically fabricated, allowing them to make final changes to their design. Once we receive client approval, we are ready to commence the hard work of composing the table.
Our clients are integral to our designs. We see the process as a collaboration between your tastes and needs, and our skill and artistry. Without either element, our live edge wood tables would simply not be the wonders they are.
Final Finishes, Quality Assurance, and Shipping
Our finishing process brings out the timeless beauty of the wood grain and color that is found within the wood itself. Uncovering the delights that are embedded in the slab, rather than attempting to artificially tack anything on to it, is important to our work and mission. Our workshop has developed a water-based clear finish that we advise all our customers to consider as a part of their unique project. Our experience has taught us that this is the best option when it comes to finishing one of our SENTIENT signature live edge tables. When running your hand over the tabletop, you can feel the grains of the actual wood, even though your table is sealed and protected. The subtle details in the wood itself are brought out by applying several sealer coatings and then several more topcoats, finishes, then sanding, and repeating this. The result is a deep finish that looks extraordinarily clear and minimal. It is elegant, sophisticated and polished.
Attention to Details in All Steps
When all fabrication and finishing has been completed, each live edge wood table is assembled and inspected. Once approved, they are disassembled, wrapped and either scheduled for local delivery or packed into a sturdy shipping crate for delivery outside the Tristate area.
Pricing and Inquiries
Whether you are ready to start the process of fabricating your live edge walnut table, or you would like to know more about pricing or product, please get in touch. We would love to talk you through the options available. Make an appointment to come into our workshop and see the natural edge tables that are our absolute pride.
Visit with Appointment Only
STUDIO & WORKSHOP
276 Greenpoint Avenue
Building 9 Floor 5
Brooklyn, NY 11222
1 (347) 309-6217
Live Edge Furniture Design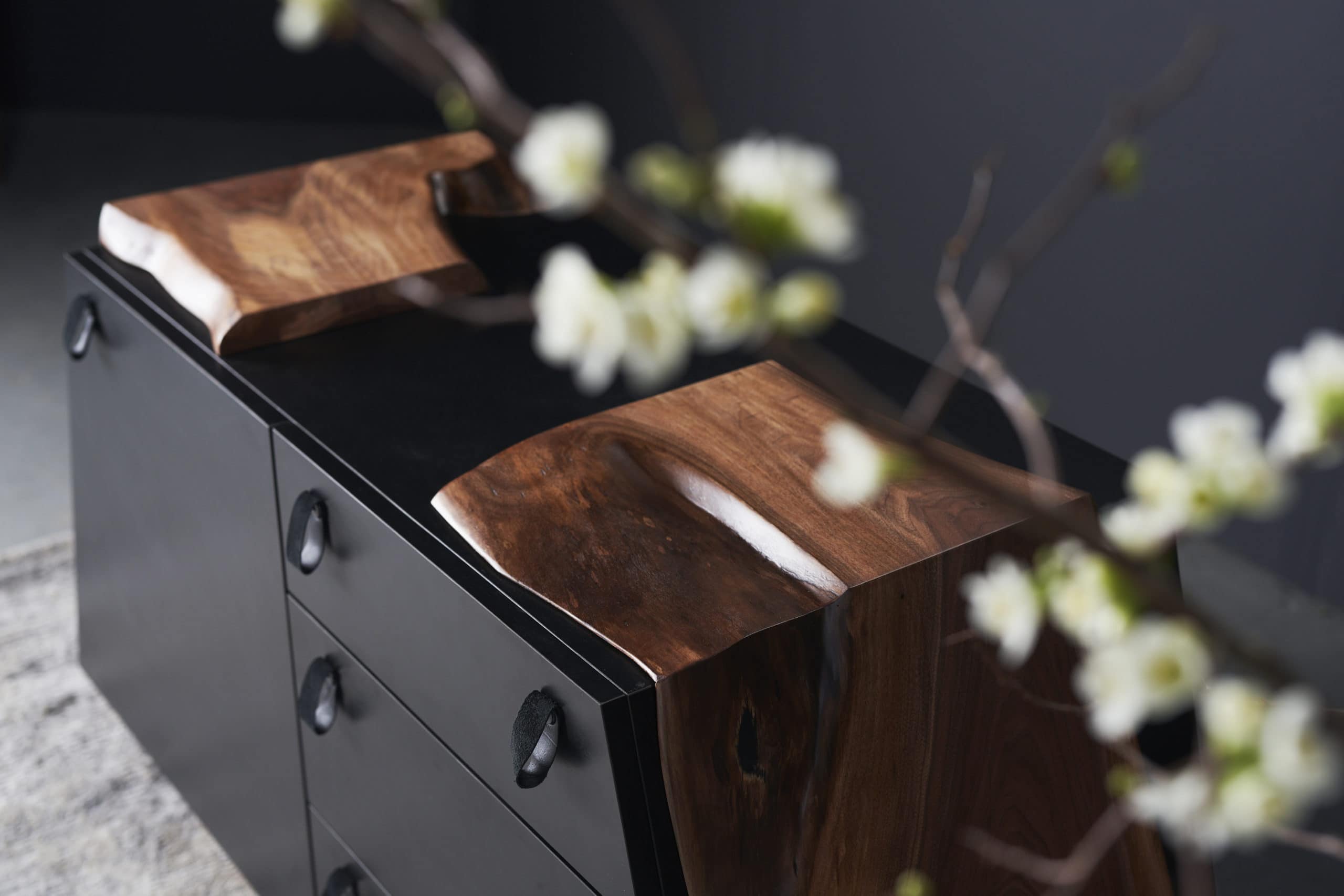 Trade Program for Designers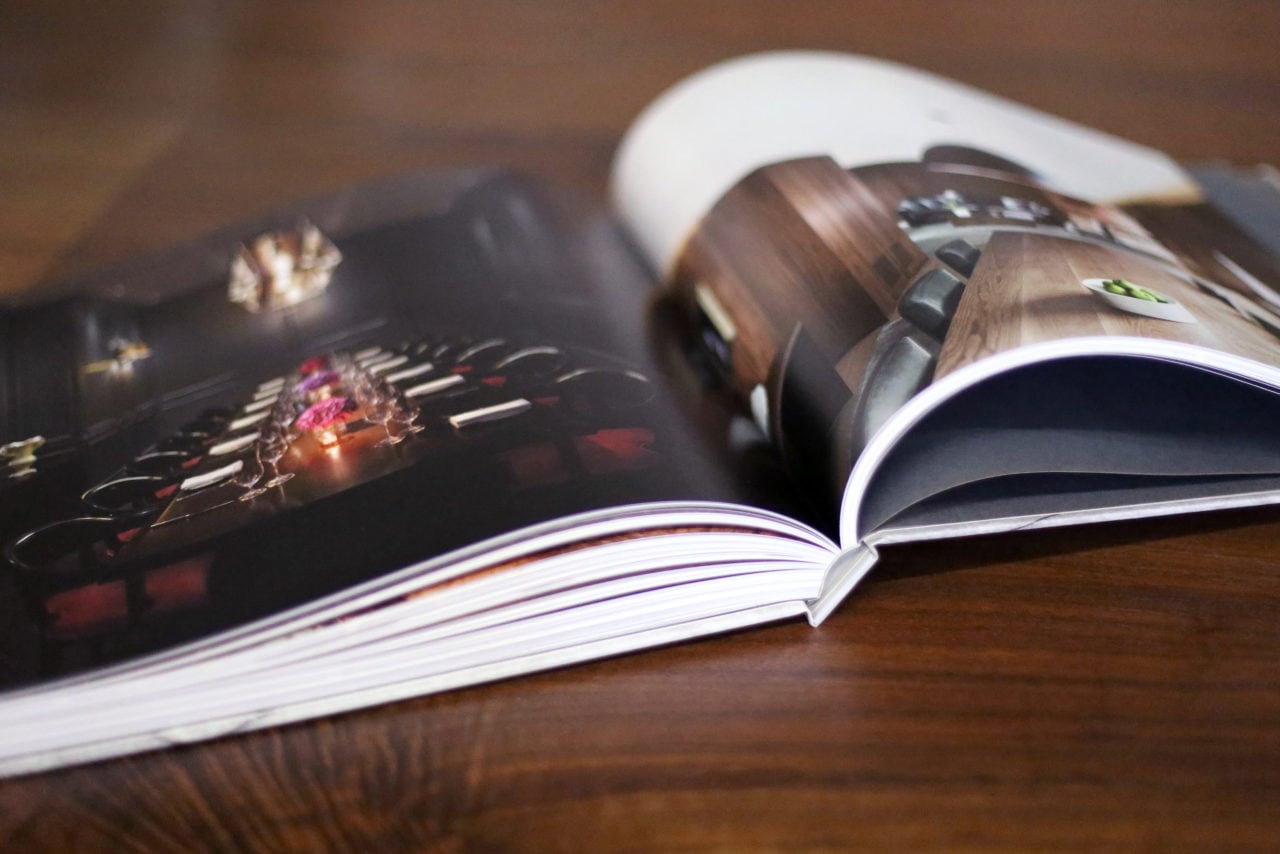 Studio & Gallery: 276 Greenpoint Avenue, Brooklyn, NY 11222,  Phone: 1 (347) 309.6721
Terms of Use  |   Privacy Policy  | Copyright© SENTIENT™ Furniture Inc. All rights reserved.